1

Boiled Eggs
Boiled egg is the most loved protein source by gymers, because of the ease to boil them and the quantity of proteins they have. A normal sized egg white usually have 4 grams of protein approx.
2

Oats Upma
Oats Upma is a dish which is a quick dish. Oats upma can be made plain or with many green vegetables, depend on your taste and the time you must make it and eat it. Lots of green vegetable are present in oats upma.
3

Paneer Tikka
The grilled Paneer that melts in the mouth of both vegetarians as well as non-vegetarians makes it the show stopper of the party. It is a dish coated in the paste of tomatoes and garlic, served with spicy green chili sauce. It made by the use of bell pepper, cauliflower, plain yogurt, onion, mushrooms, red chili and garlic paste, Garam masala powder,  etc.
4

Corn Chaat
Corn Chaat is the famous street food loved by all Indians. This dish is made by boiling the corns and then mixing it with finely chopped onion, green chili sauce, finely chopped tomatoes and pomegranate, spiced with garam masala and red chili powder. It is served in paper or paper cup most probably, or it can be served in china bowl dish sometimes.
5

Dry Fruits Kheer
dry fruit Kheer is enriched with protein which is needed for gymers. It is made by boiling the milk for a long time with sugar. It is boiled too an extent at which it becomes thick in texture, and dry fruits are also added in it for making more healthy. It can be served hot as well as cold, depending on the taste of people. Cashews and almonds are main ingredients which make this dish more healthy and delicious.
6

Stuff Chaap Dry
Stuff chap is made by immersing the chap sticks in the masala marinade. The marinade of this chap is made by mixing the cloves, cumin seed, coriander seeds, and other spices together to give it a good taste. The chap is stuffed with the marinade, and then it is baked on coals to give smoky flavor and to make it edible.
7

Oats Idli
Oats Idli is a nutrient-rich dish, which you can eat at any time. It can be served with sambhar, coconut chutney, and red chili chutney. Coconut chutney is must with idli because it tastes amazing with idli. Oats idli can be plain or full of green vegetable like peas, chopped carrot, etc.
8

Paneer
Paneer is most liked dish of almost all Indian peoples. It is made by some chemical reaction by adding something to the milk and extracting thick stuff from it. That stuff is left down for cooling and bonding among the stuff. After bonding, the stuff obtained is known as paneer. There are several dishes made from Paneer.
9

Spicy Tofu
Tofu is a substitute of paneer.it is rich in protein.it is very simple and quick to prepare .It's preparation time: 10-12 mins. Though it tastes different from Paneer still children love Tofu. Just like Paneer we may cook tofu bhurji, palak tofu, tofu butter masala. This dish popular in China, Korea, Japan. It is described as the brownish red ground beef stuffed with chopped onion.
10

Egg-Fried Rice
Egg fried rice can be cooked within 30 minutes.it is full of nutrition. Egg fried rice is on its own a complete meal.  Its cooking process almost same as vegetable fried rice, the only ingredient added is egg.  Boiled egg can also be used for making egg fried rice. we can cook this dish from leftover rice also. They can be served with Manchurian balls and it makes a good combination with Manchurian thick gravy.
11

Kung Pao Chicken
This dish is savory in taste. It's a stir-fry dish made with vegetables, chicken, peanuts etc.it is less spicy dish.it is very popular Chinese dishes in America.  Soya sauce, vinegar, corn starch, boneless chicken are used to cook this dish. This dish is the best example of Chinese culture and it is famous in both locals and foreigners.
12

Oats Kheer
Oats Kheer is a nutrient-rich dish, which you can eat as a dessert. This dish is nutrient-rich because it contains nuts like almond, pistachios, cashews, etc. and oats. Some main ingredients of this oats kheer are milk, oats, sugar, nuts like walnuts, almonds, etc.
13

Oats Tikki
Oats Tikki is a nutrient-rich dish, which you can eat in Breakfast because its lil bit heavy because of oil. You can serve it with green chutney which is made up of coriander, pudina, etc. and tomato ketchup. Some main ingredients of this dish are Oats, boiled potatoes, oil, etc.
14

Fruit Cream
Fruit cream is made by adding a good quantity of fruits in cream along with sugar and another essence. The fruits used in making this dish are apple, orange, grapes, banana, pomegranate, etc. along with some flavoring and decorating ingredients like cherries, sugar balls, etc.
15

Dry Paneer Manchurian
Chili Paneer dipped in a batter of corn flour, rice flour, Maida, soya sauce, garlic paste, green chili, red chili. It is a popular Indo-Chinese dish served as starter or appetizer. It is served with fried rice or noodles. The use of onion, capsicum and spring onion adds as a health element to the dish.
16

Chilli Chicken
This dish is made by marinating the boneless chicken in soya sauce, pepper and chili sauce. It is deep fried and then it is again seasoned in sauces to give it best taste. Sometimes aj jinn moto is used for adding good taste to it. Food color is also added to give it deep red color. It is oily enough to dehydrate a lot.
17

Egg Noodles
It is a food in many cultures made from dough which is extruded, stretched. This dish is made by adding egg to the noodles. Eggs added to the noodles make it healthy as eggs contain a good amount of protein in it which is required by the body. The egg noodles contain some vegetables like capsicum, cabbage, onion, carrot and tossed with some spices and chili with added soy sauce.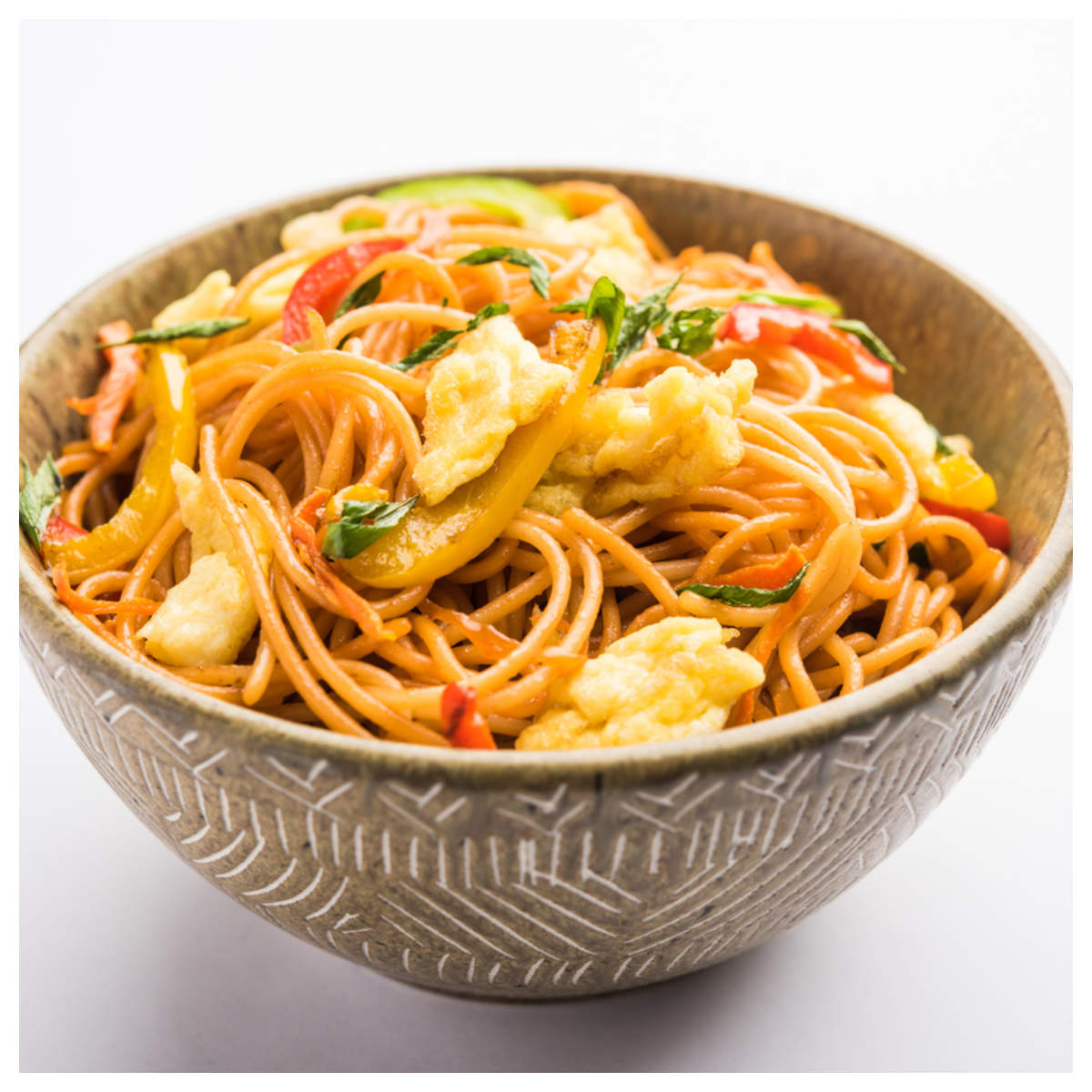 18

Oats Parathas
Oats Paratha is a nutrient-rich dish, which you can eat at Breakfast because it is healthy and heavy. This is stuffed paratha with the stuffing of Oats inside it. You can add vegetables too if you want like onions, carrot, etc. Some main ingredients of this dish are whole wheat Flour, Oats, etc.
19

Dahi Oats
Dahi Oats is a nutrient-rich dish, which you can eat at any time with the parathas. This add joy to the dish because it is a Oats raita which is made up of finely chopped cucumber, finely chopped tomatoes, finely chopped onions, etc. Dahi Oats do not need to be cooked.
20

Oats Risotto
Oats Risotto is a nutrient-rich dish, which you can eat at any time. This is nutrient-rich dish because of green vegetables and Oats. You can add any vegetable to this dish like mushrooms, onion, carrot, etc. Some main ingredients of this dish are vegetable stock, oats, and vegetable according to your choice.