Jadavpur is located in the southern part of Kolkata and is well known for the famous Jadavpur University. It has few IT sector offices as well. It is developing day by day and coping up with recent times. It is well connected by railways whereas the bus services are limited. They have some delicious food to offer and in this article, we will take a ride through all such places and recommend the trending and most demanding foods in the town.
1

Banzara
It is one of the popular hang-out places in Jadavpur. It serves a broad spectrum of dishes. The ambiance is also perfect and happening. Their Mughlai and Chinese dishes are pretty good. It is located near the 8B bus stand in Jadavpur.
2

Mainland China
It is one of the authentic Chinese restaurants in Kolkata. They have both buffet and dining options. There is a slight difference in the quality and presentation in buffet and dine-in, but it will be a sure-shot wonderful experience. Their dumplings are delicious, and you cannot afford to miss them.
3

Bedwin
It is a famous food joint in Kolkata serving breakfast, main course, and snacks. The ambiance is pretty simple, and genuine. It serves good quality mutton biryani at just 120 rupees and you can also try their Mutton Rogan josh.
4

Bawarchi
It is a multi-cuisine family restaurant and a wonderful place to spend some quality time. It is almost 22 years old and famous among the people for its quality food. They also serve many combos like biryani combo, Chinese combo. They also have an unlimited buffet combo of around seven hundred rupees.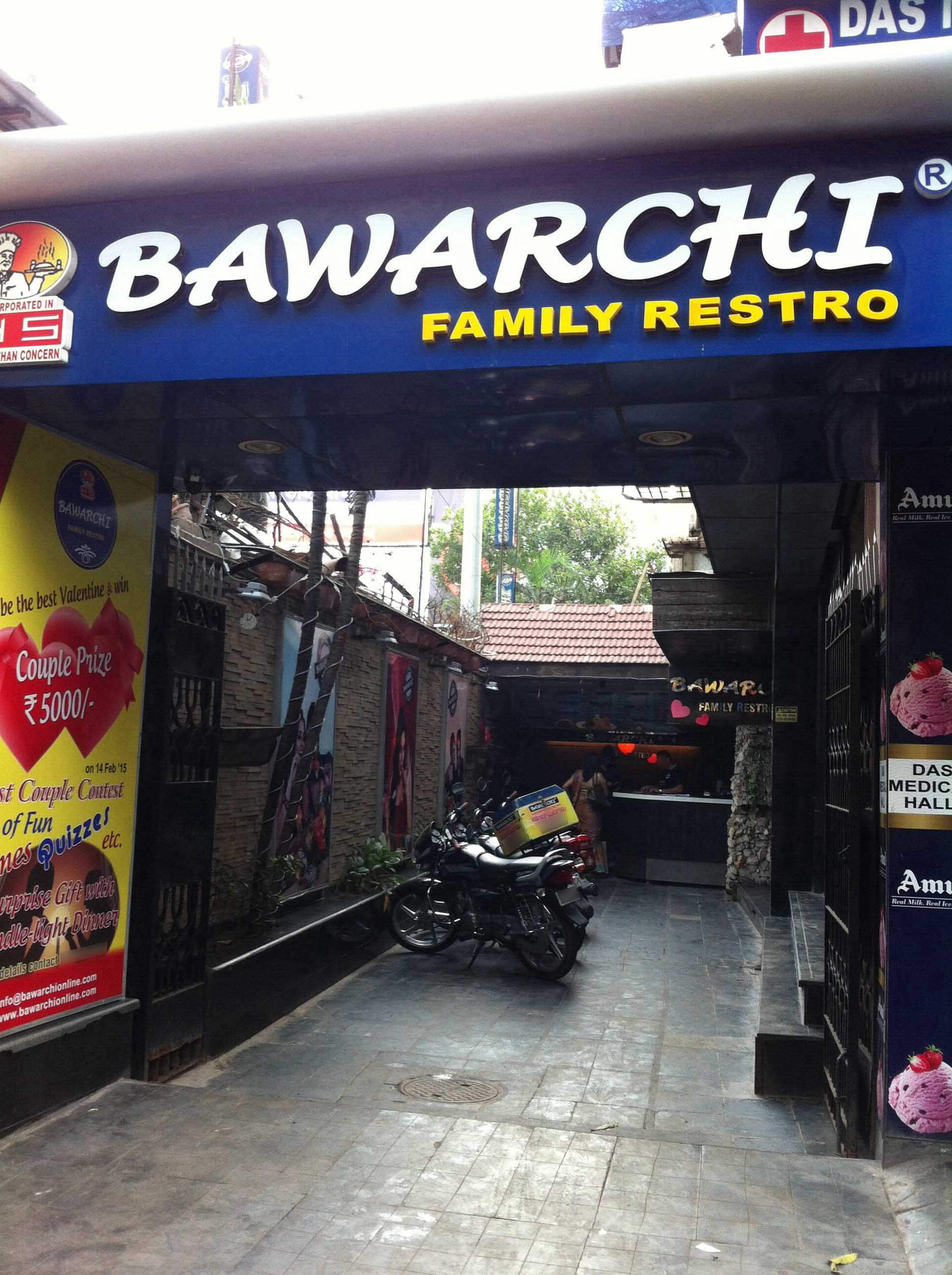 5

Koshe Kosha
It is one of those restaurants with proper Bengali culture and environment. They maintain authenticity in their food which is a significant plus point. It is famous for its spicy and flavorful mutton kosha, but its other recipes are equally delicious.
6

Hatari
It is one of the popular desi Chinese restaurants in Kolkata, serving good quality food at reasonable prices. It has both dine-in and takeaway facilities. Chicken in red wine sauce and fried rice are some of its popular items.
7

Chili's
It is a part of the South City Mall food court. It is slightly expensive, but it is a heck of an experience. The place is appropriately maintained and special care is taken to meet the hygienic needs. The taste and presentation of the dishes are of the utmost quality.
8

Bhooter Raja Dilo Bor
It has a unique and eerie ambiance but goes very well with the name. The taste of the dish is fabulous and they serve pure and authentic Bengali cuisine. Grand Mahabhoj Iliish thali and Pantabhaat thali are some of its popular items.
9

Flame and Grill
It is one of the best buffets in recent times. It is located at South City mall and serves good quality food with a picturesque ambiance. The starter has to be the standout dish among all. The variety of desserts and main course items is pretty wide.
10

Mayer Rannaghar
It is a Bengali cloud kitchen serving authentic food. The name of the kitchen is a testimony of its taste and flavor. It feels as if you are eating homemade food. Their dimer chop and chicken kosha are very popular and are recommended.
11

KFC
Kentucky Fried Chicken is a brand in itself and serves delicious and juicy fried chicken. Their new additions like rice bowlz, wraps, and ice creams are delicious.
12

Petuk
Petuk means who has a lot of appetites and this place clearly justifies for it forces the customers to become petuk. They serve a variety of Bengali and oriental food. Their combos and platter are very famous. The management staff is also correctly sanitized and takes good care of their customers.
13

Saptapadi
It is one of the finest Bengali cuisine restaurants in Kolkata. They have many unique dishes but the star is the litchi lonka sharbat which is made with chilis. A unique blend of flavors along with the spiciness of chili. Do not forget to try their non-veg thalis as the variety and taste are magnificent.
14

Hindustan Sweets
It is one of the famous sweets shops in Kolkata and is a part of Mishti hub near Eco Park, Kolkata. It is known for its fresh and delicious sweets. Joynogorer mowa and roshogolla are its most recommended items.
15

Tandoor Park 
It is a decent family restaurant serving a variety of cuisines. The ambiance is simple and sober. Their chicken and North Indian preparations are delicious. It is located close to the Jodhpur Park post office.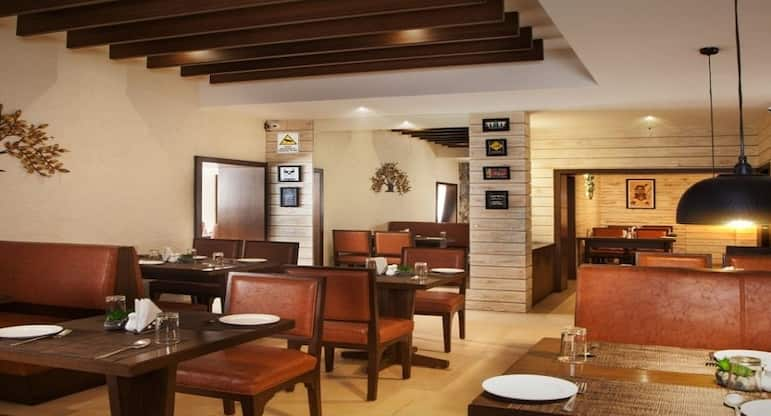 16

Burger King
It is a very new franchise for Kolkata but was accepted really well by them. It is known for serving hot and fresh juicy burgers. The support staff and ambiance are pretty cool. Their veg burgers are also trendy and a perfect dish for a friend's meet-up.
17

Wow Momo
It is also a very popular brand for momos. Slowly, slowly they have done many manipulations to authentic momos like the Chocolate momos, and moburg and all of them have turned out pretty nice.
18

Arsalan 
It is also one of the famous brands in Kolkata. They are in great demand for their north Indian, Mughlai cuisine. Their biryani is too good, the aroma and flavors are spot on. It has various branches in Kolkata, their rolls, and phirnis are also really good.
19

Ubuntu Eats
It is a wonderful café working for a good cause. The idea of saving our resources and animals and promoting it is a wonderful idea. The ambiance and staff are lively and are one of the underrated cafes in Kolkata, but highly recommended.
20

The Tavern Café
It has an old age charm with little brilliance of modern age. The food, ambiance, staff are all very soulful. It is very prevalent among the students as it has a wonderful aura and the food price is also reasonable.